EEi Music Studio
The EEi Music Studio is an easy-to-use tool that can make practicing more effective and more fun. This tutorial will walk you through a variety of ways to use the music studio.
Basic Playback Functions of the Music Studio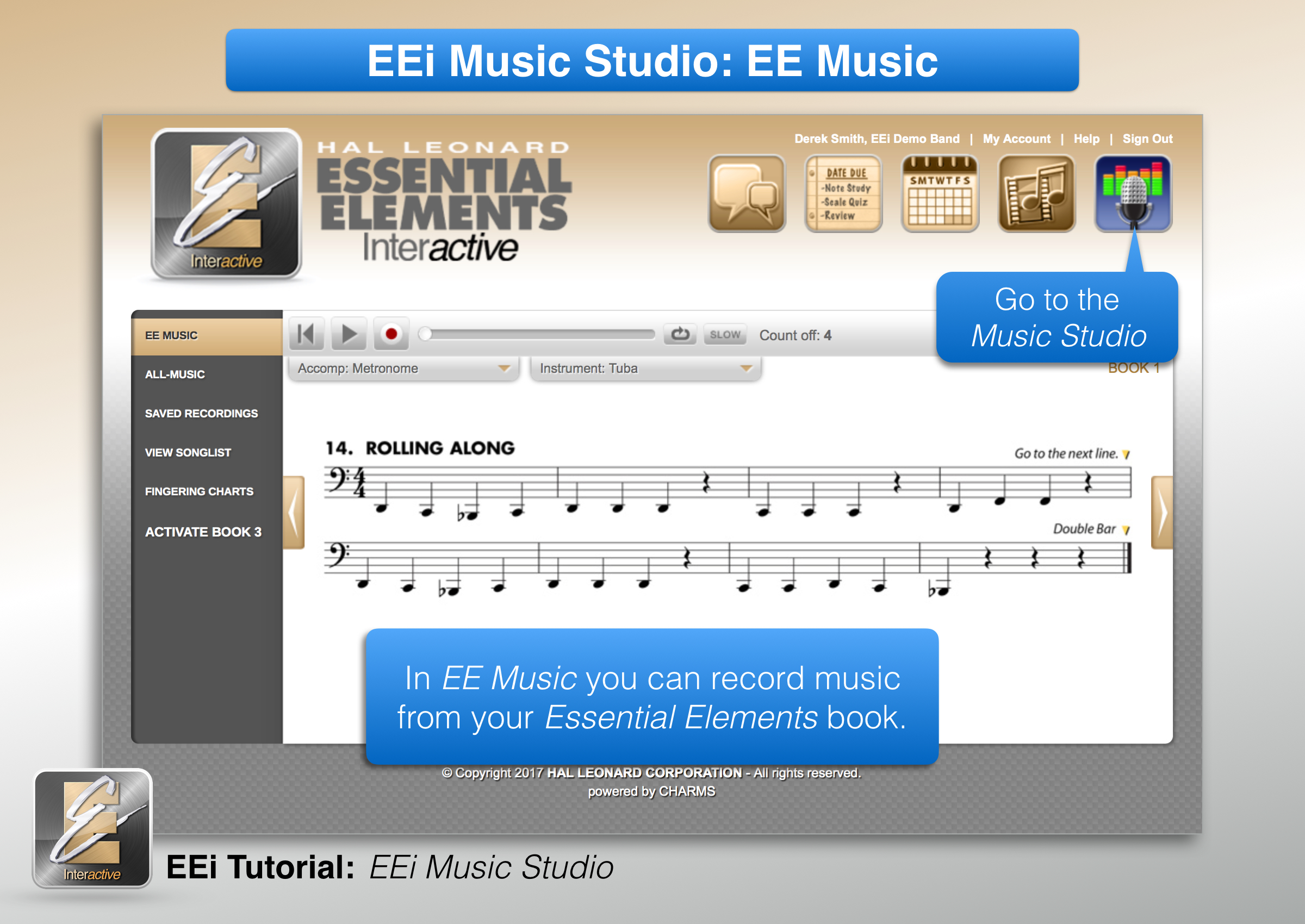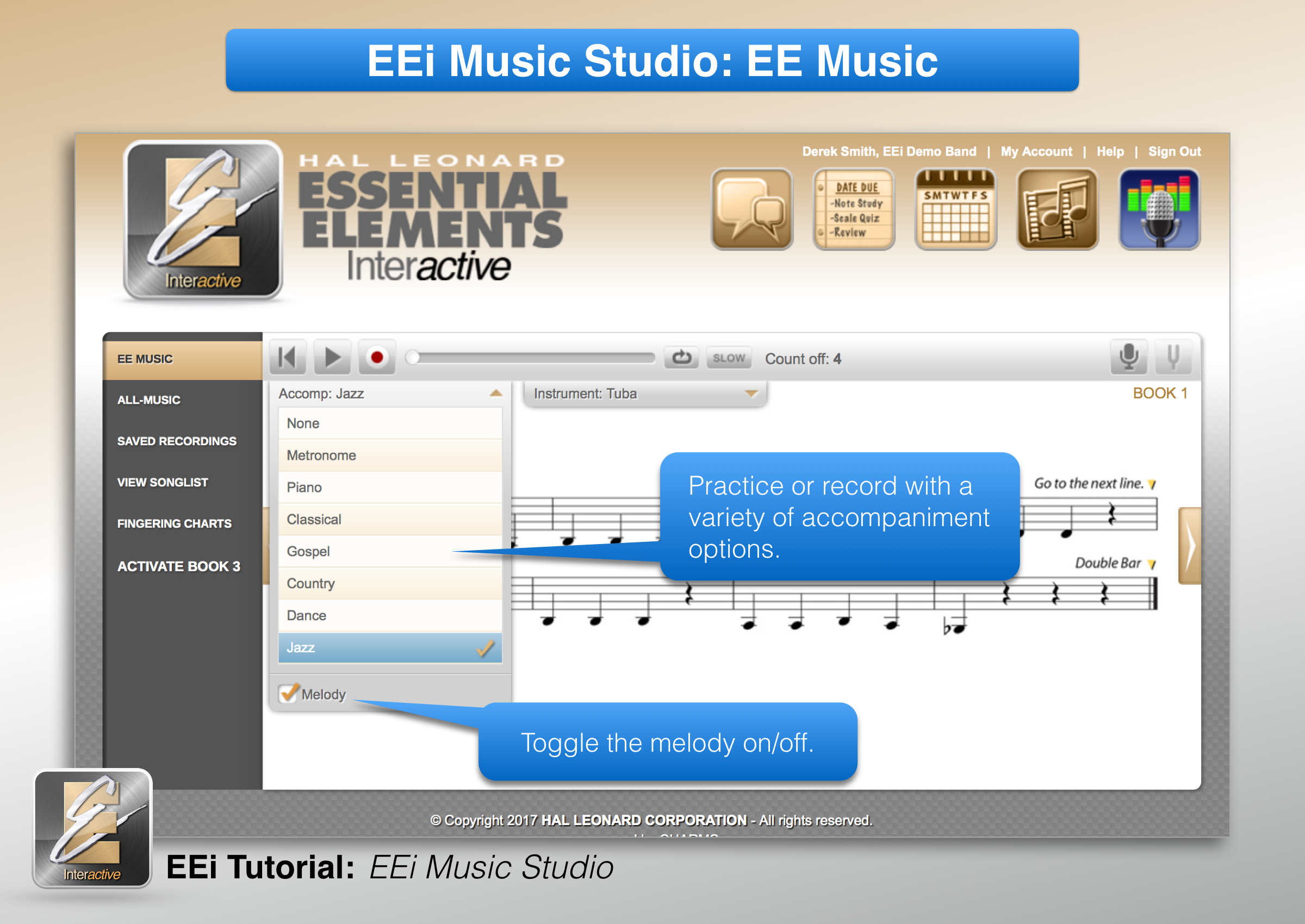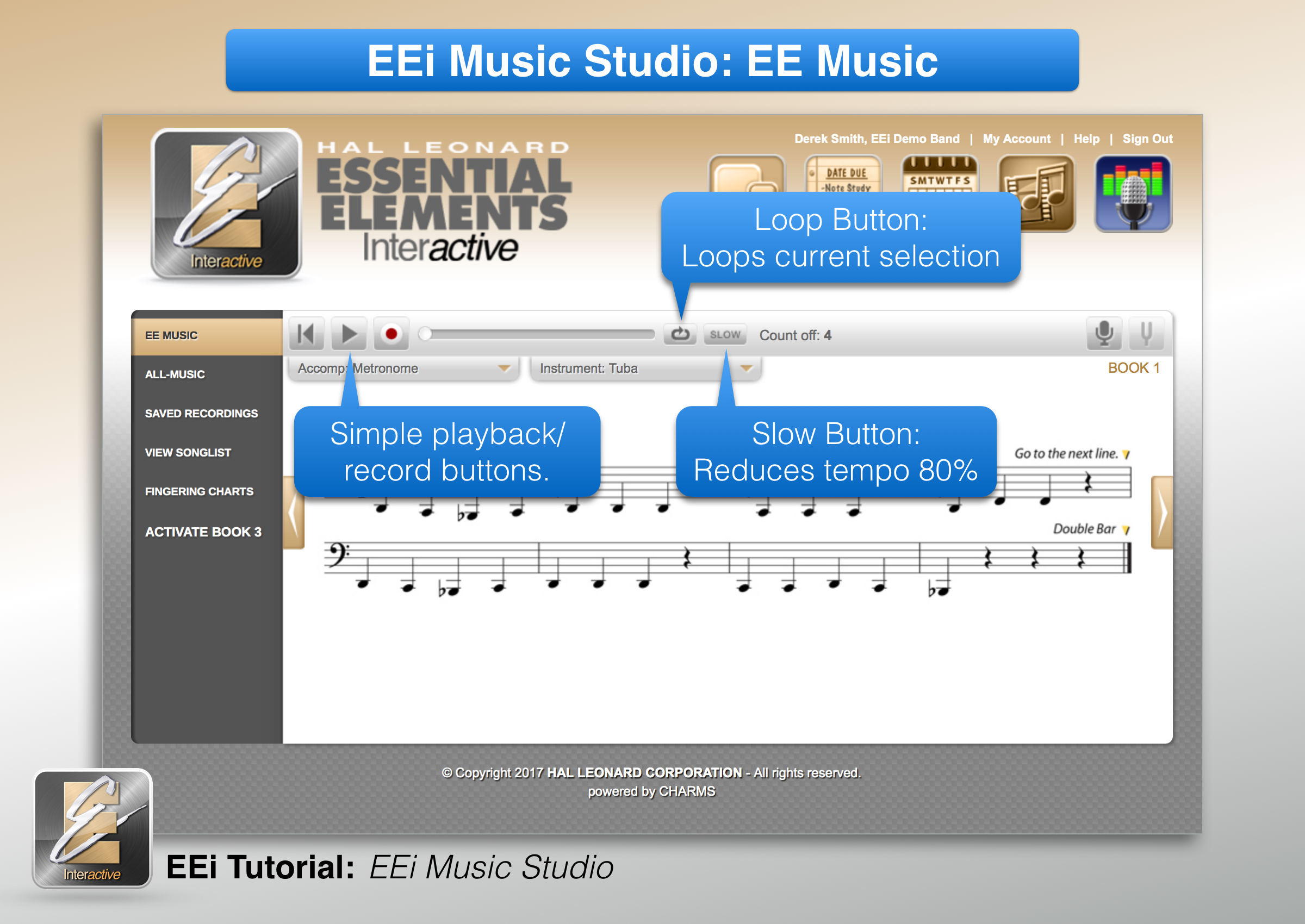 Music Studio Playback Features:
On Screen EE Music

Multiple Styles of Accompaniments

Melody Performed by Professional Musicians

Tempo Slow & Looping
Making a Recording in the EE Music Studio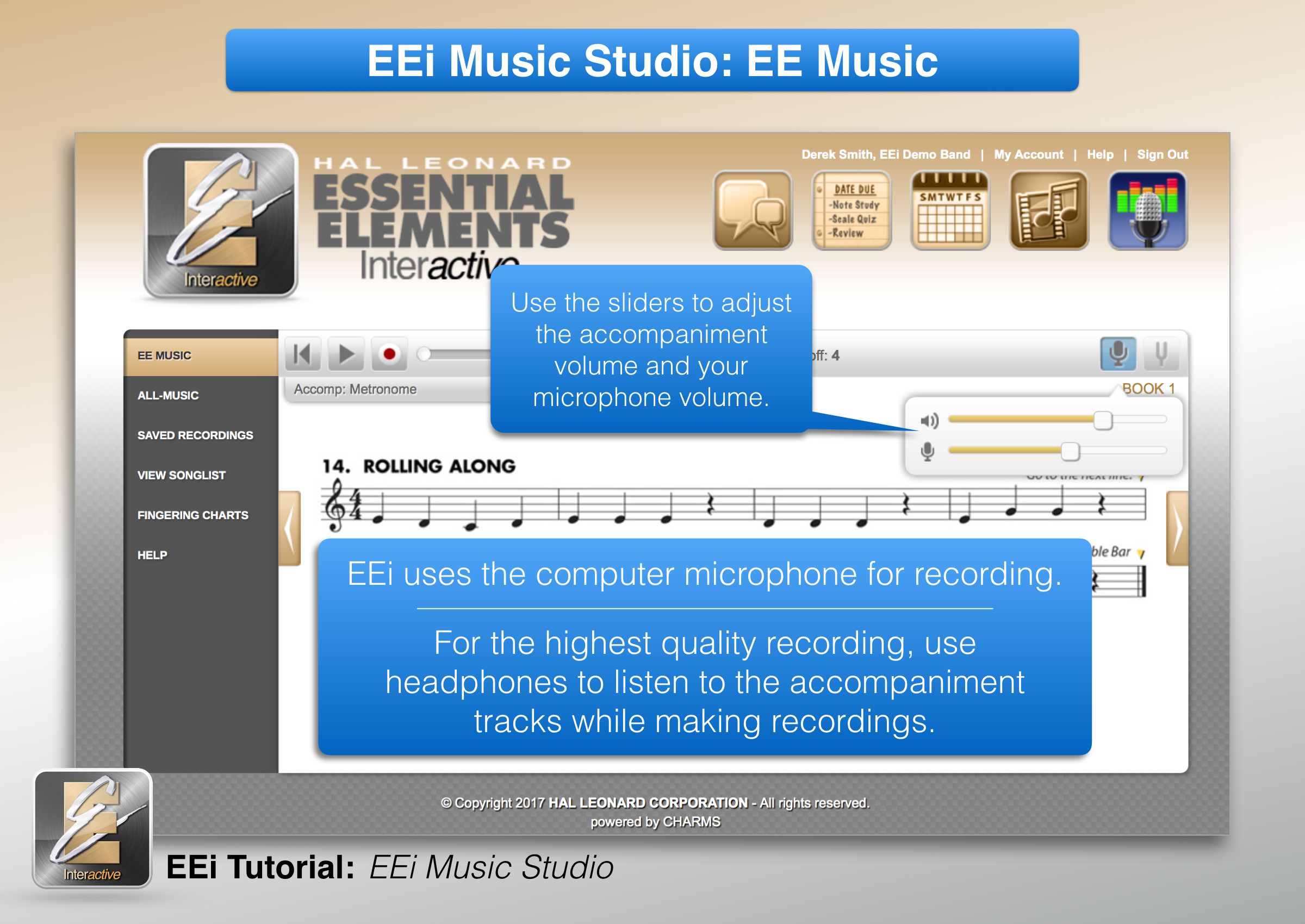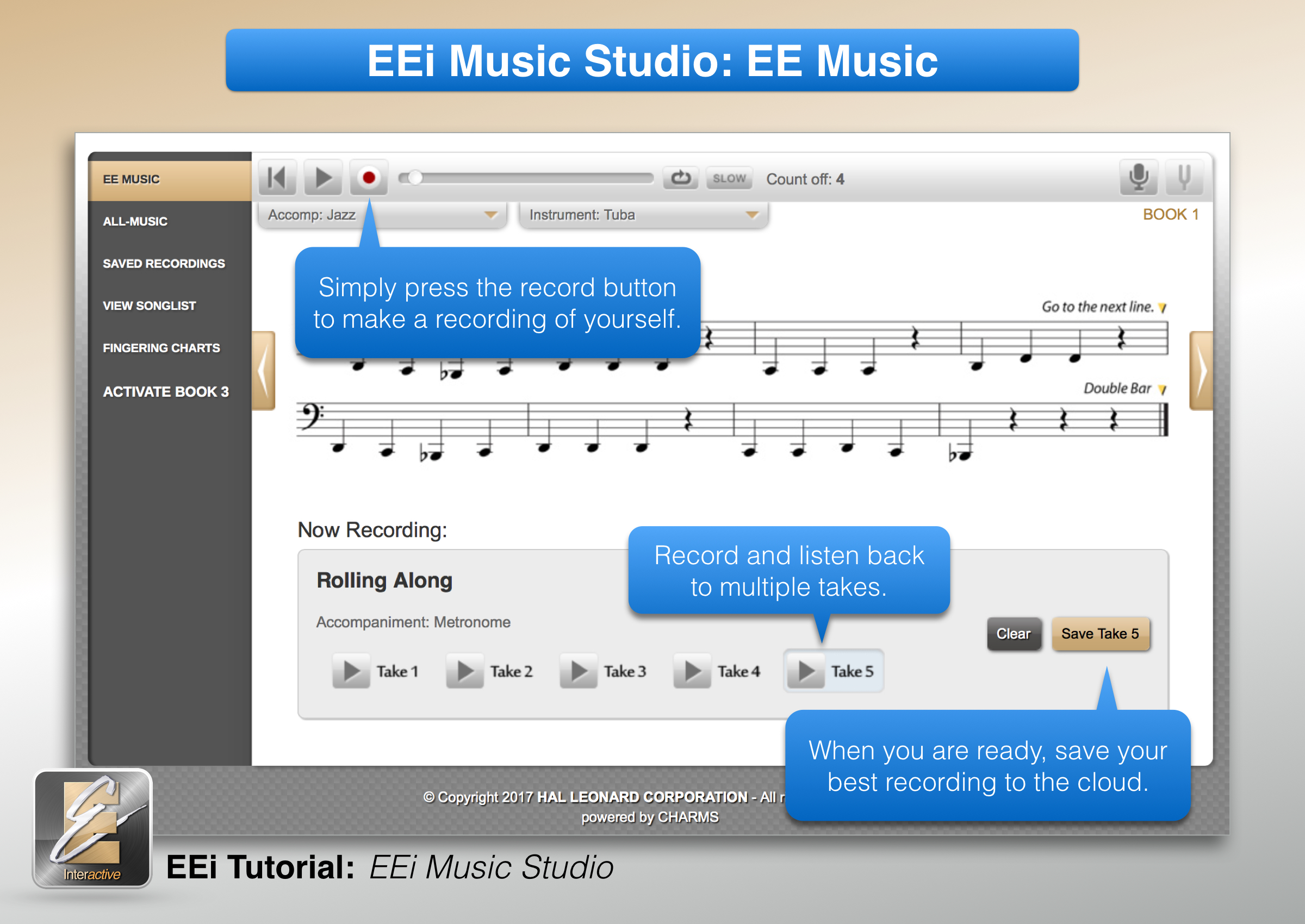 Recording is available through computer browsers (Chrome is recommended) and through our iOS and Android Apps. It is simple to set-up and allows students to record on just about any device that browse the internet. Students can make multiple takes and save the best one to the cloud. They can record along with the professional background track, with a metronome
Making a Recording in the All-Music Studio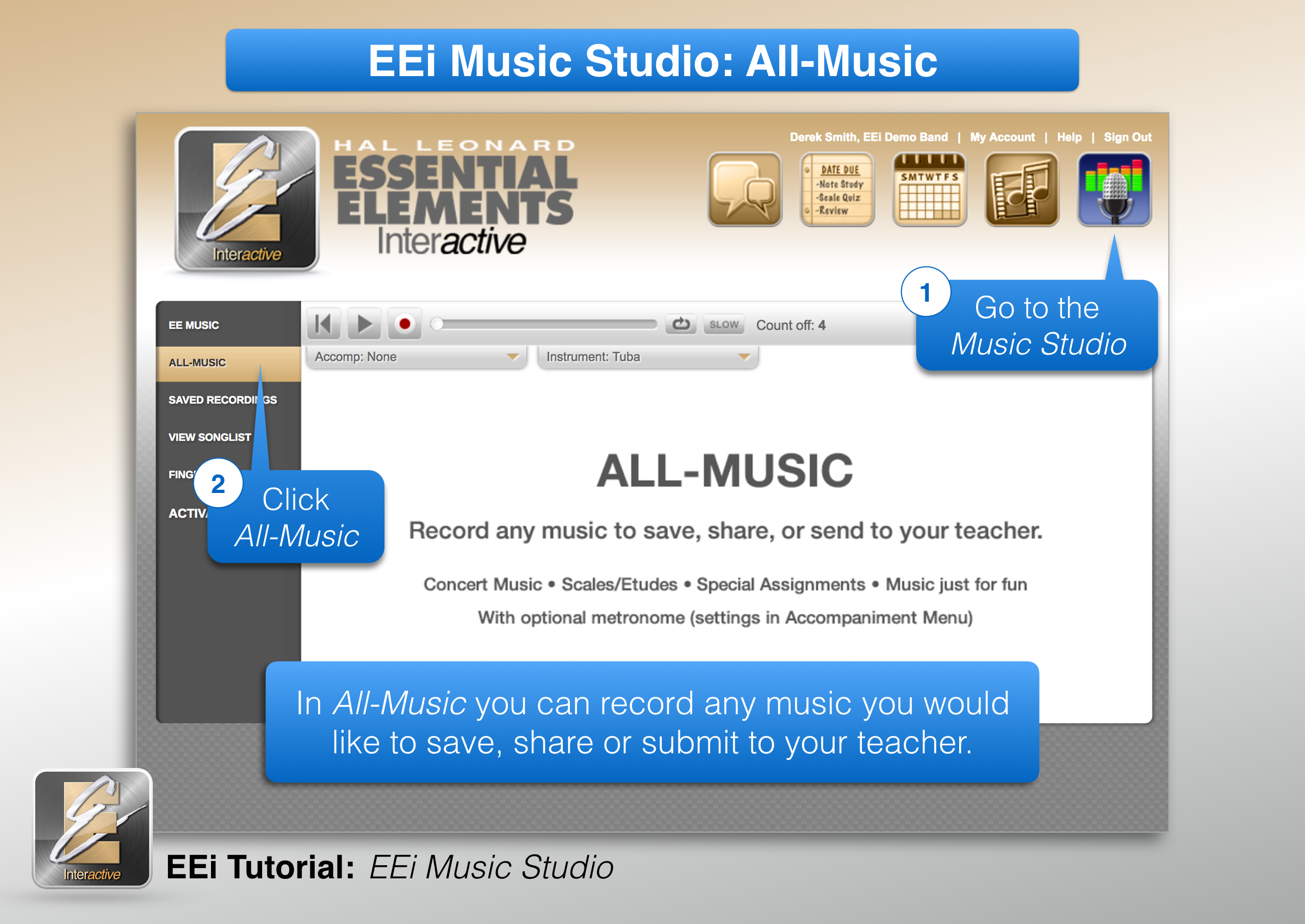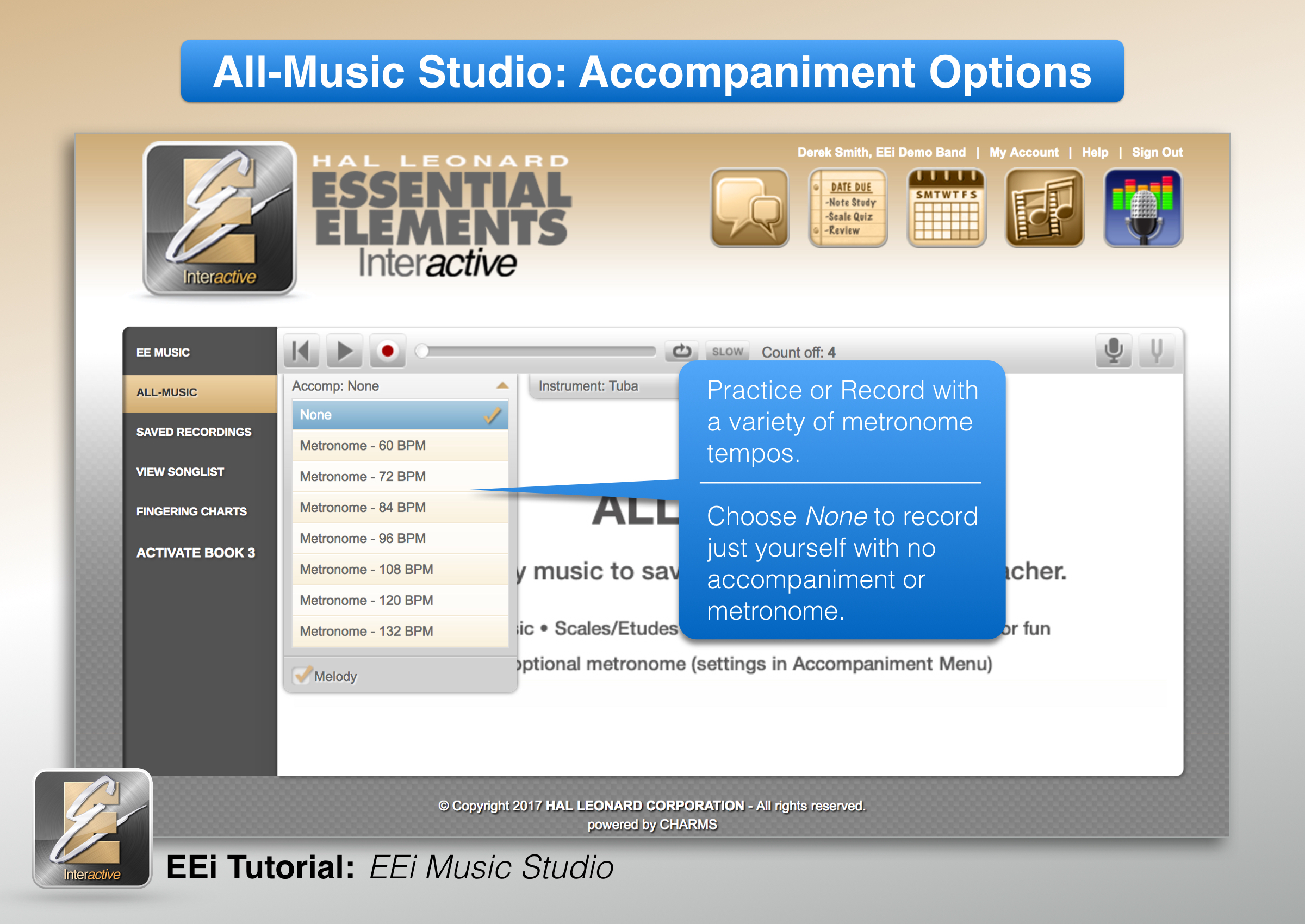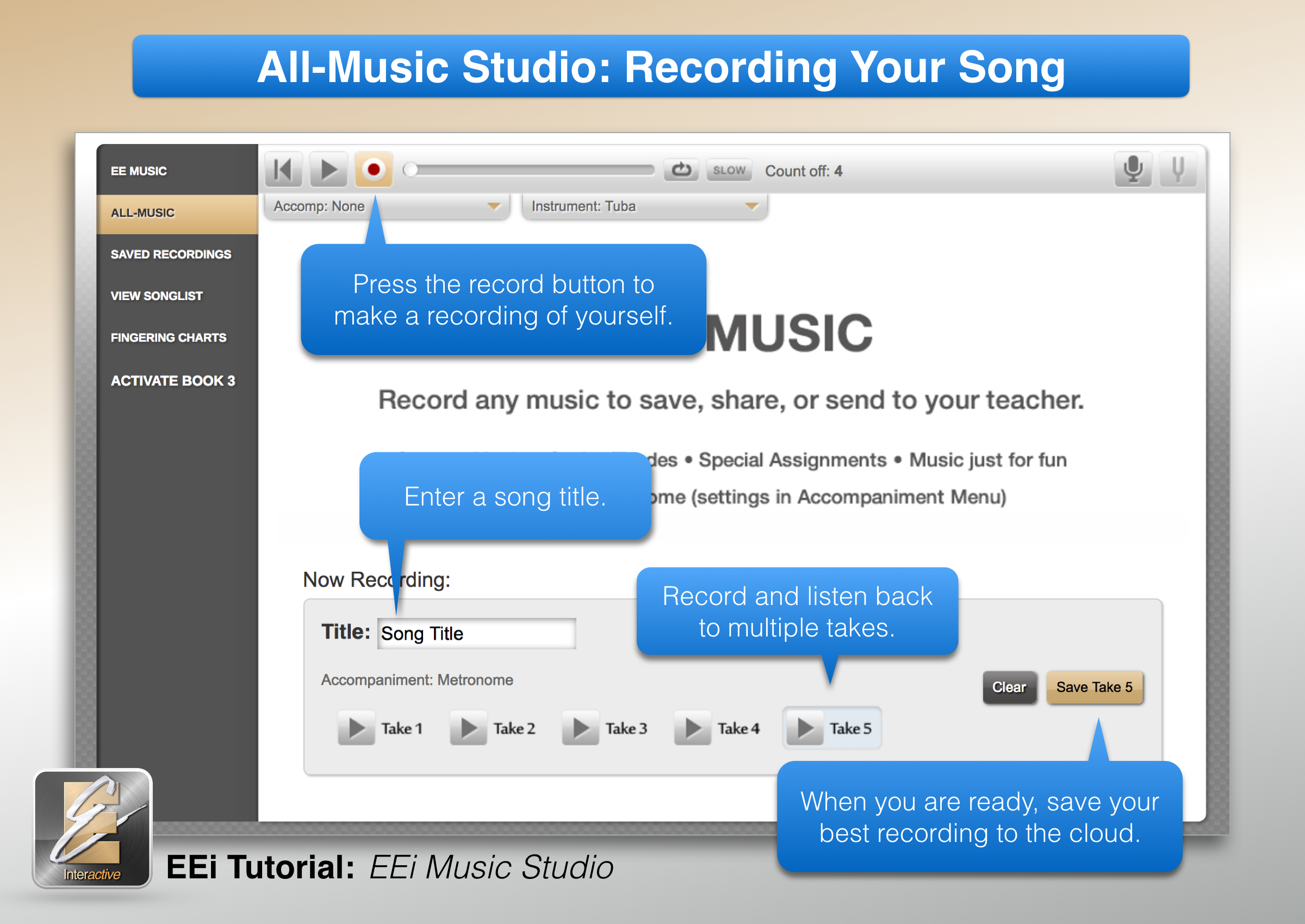 You can now make recordings of any music through the All-Music Studio. So if students have music for class, warm-up or scale exercises, or any music they need to record, they can do this in EEi.
Saved Recordings & Submitting Assignments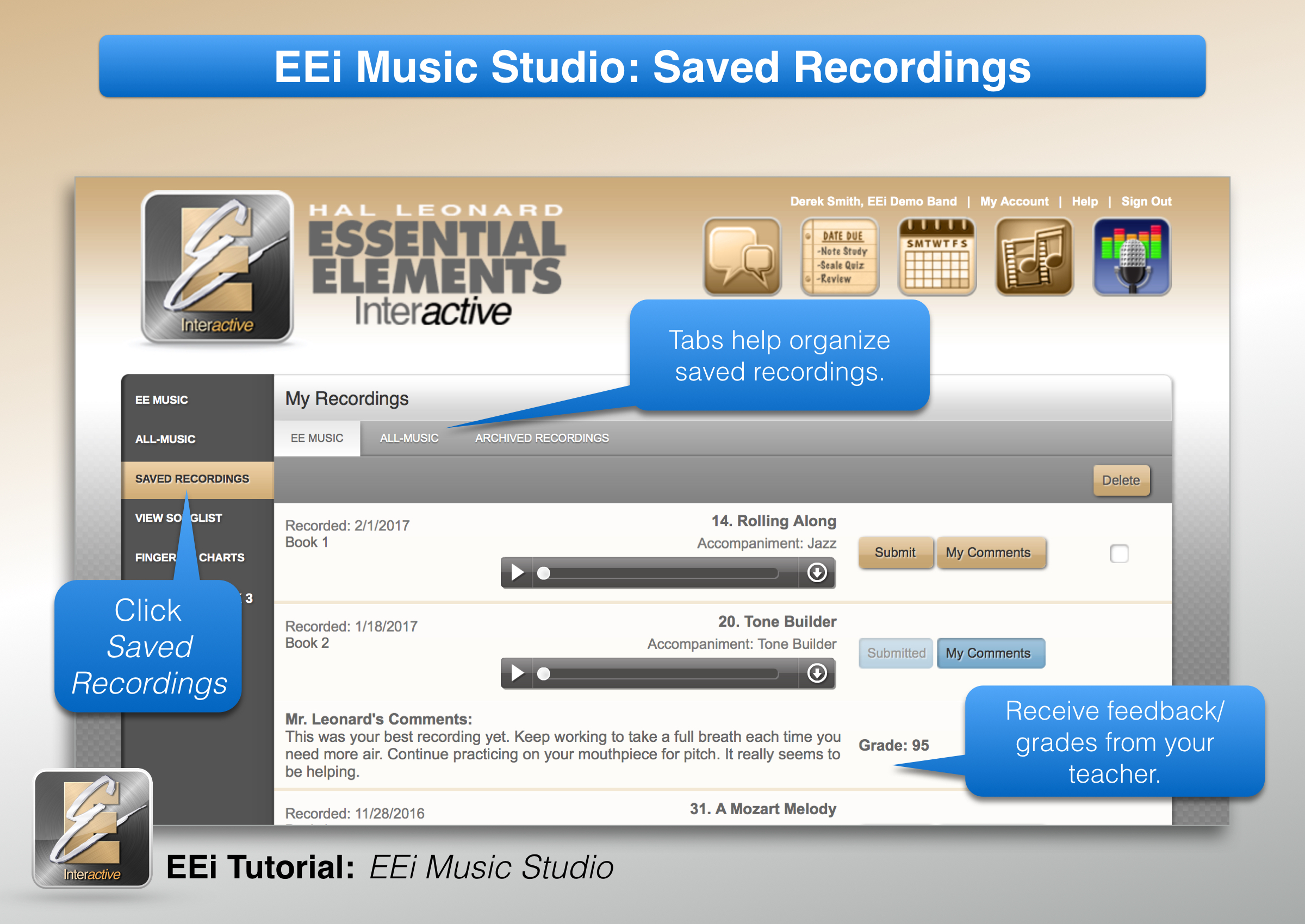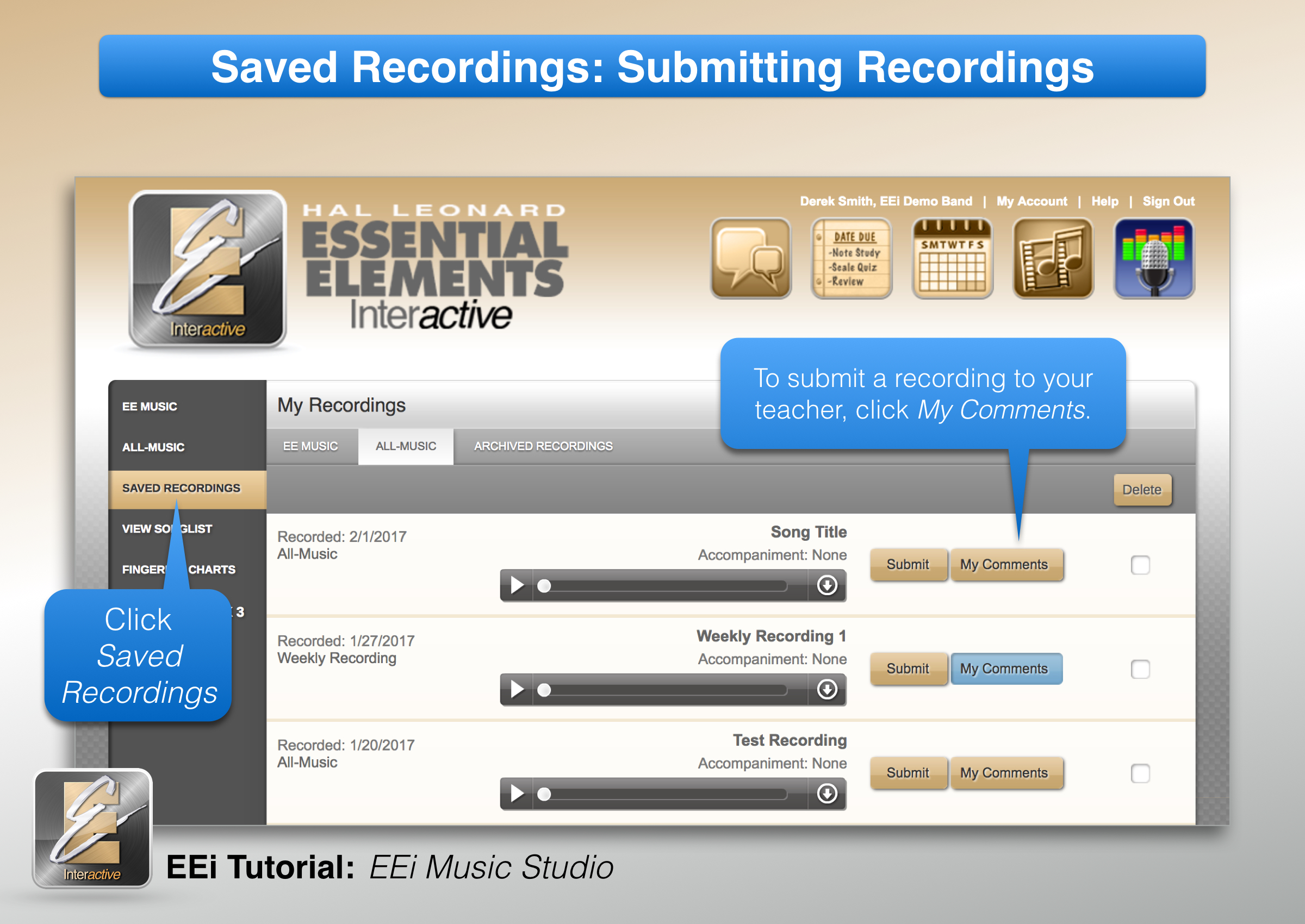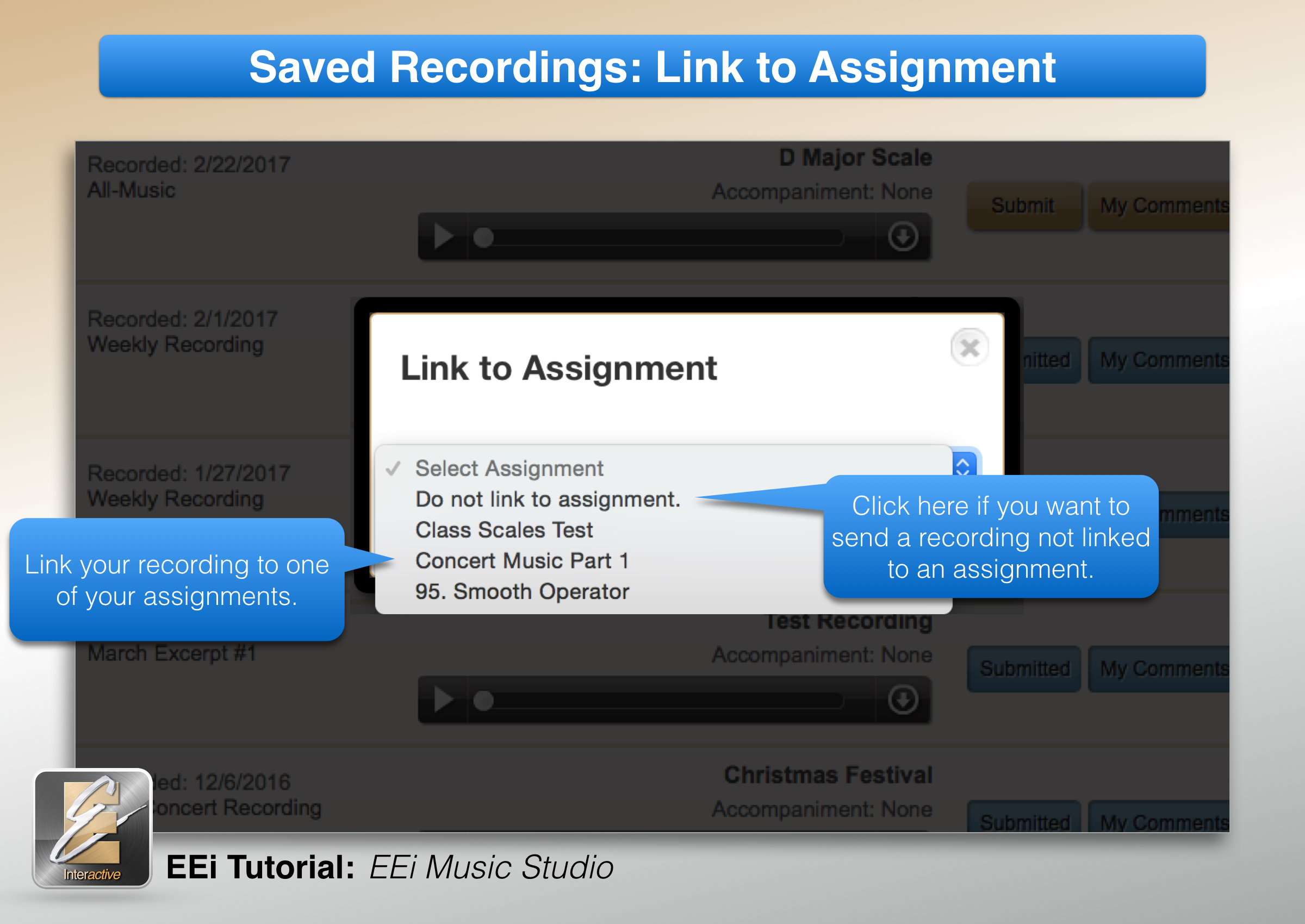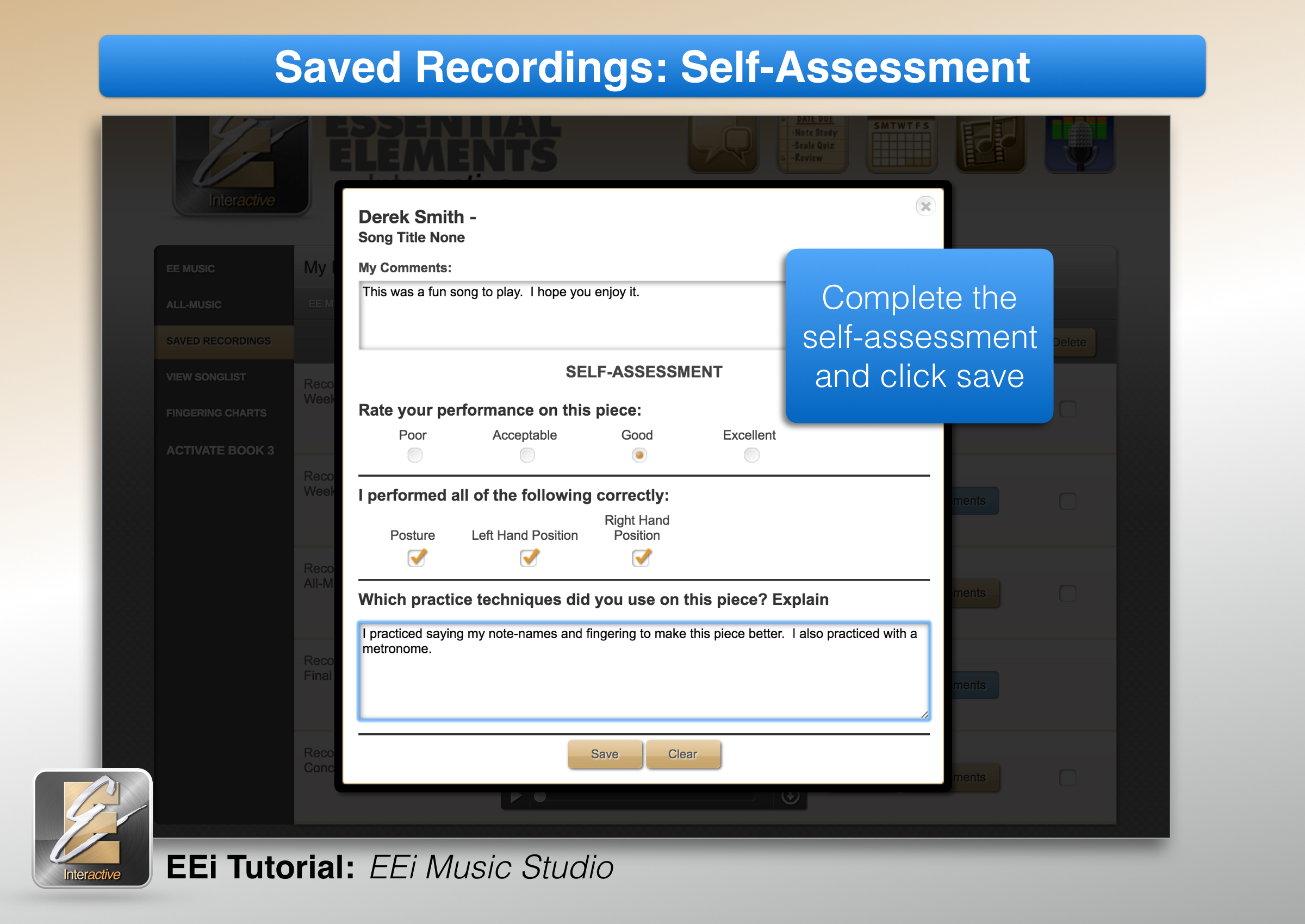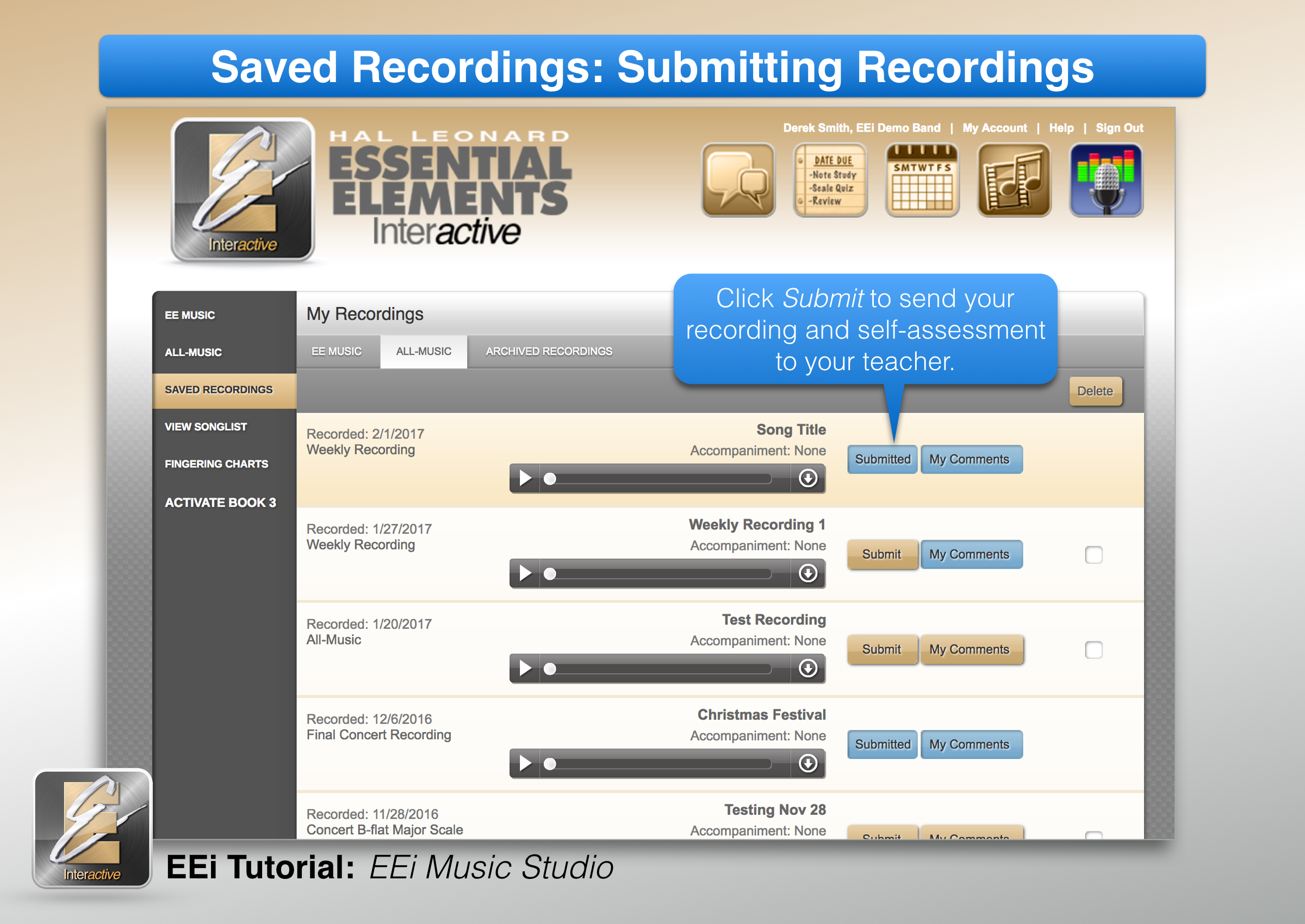 The Saved Recordings section stores all of the student recordings in the cloud. From here, students can submit recordings to teachers or download to share with family and friends. EEi keeps a digital portfolio of a student so they can hear their progress throughout the year and year to year.
Simply put, the EEi Music Studio makes practicing more effective and more fun!