Self-assessment can be a valuable tool for students when practicing and learning on their instrument. EEi allows you to attach a self-assessment to playing assignments for students to complete when they submit recordings for feedback.
In EEi, teachers can create custom rubrics for students to use as self-assessments.
STEP 1: GETTING STARTED
Go to Assignments

Select Recording Assignments

Select the Rubrics Tab
STEP 2: TITLE & ADD FOCUS TOPICS/QUESTIONS
Enter a Title

Click Add Focus

Create Self-Assessments or Thoughtful Response Questions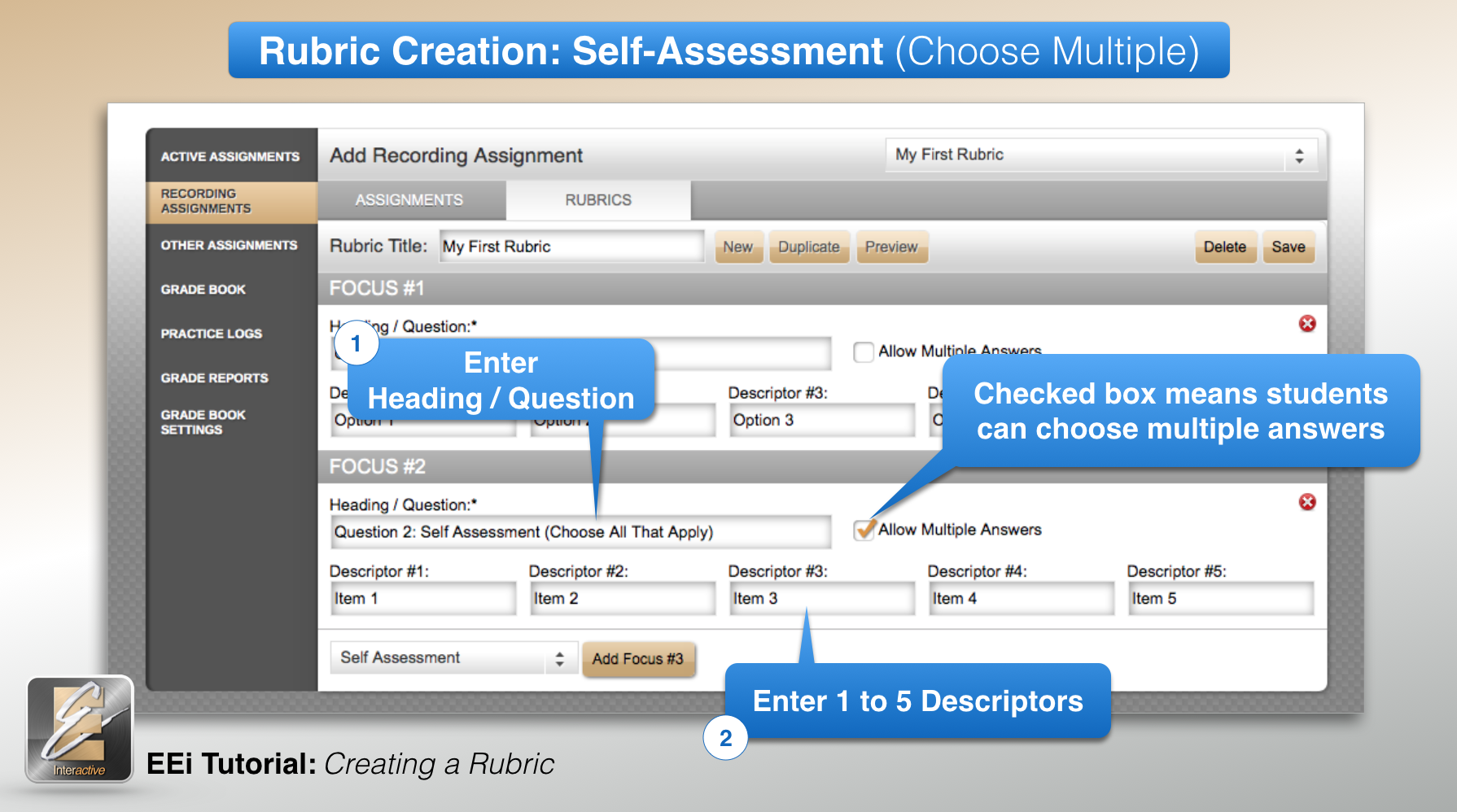 STEP 3: SAVE & PREVIEW
Click Save

Click Preview to see what the students will see
STEP 4: CREATE RECORDING ASSIGNMENT w/ RUBRIC
Select Assignments Tab

Enter Assignment Information (Name/Song, Due Date, & Points)

Select Students to Receive Assignment

Select Rubric

Save Assignment
When students submit their assignments, they will be asked to complete the self-assessment. This self-assessment will be available to the teacher in the Student Recordings area in the Music Studio.